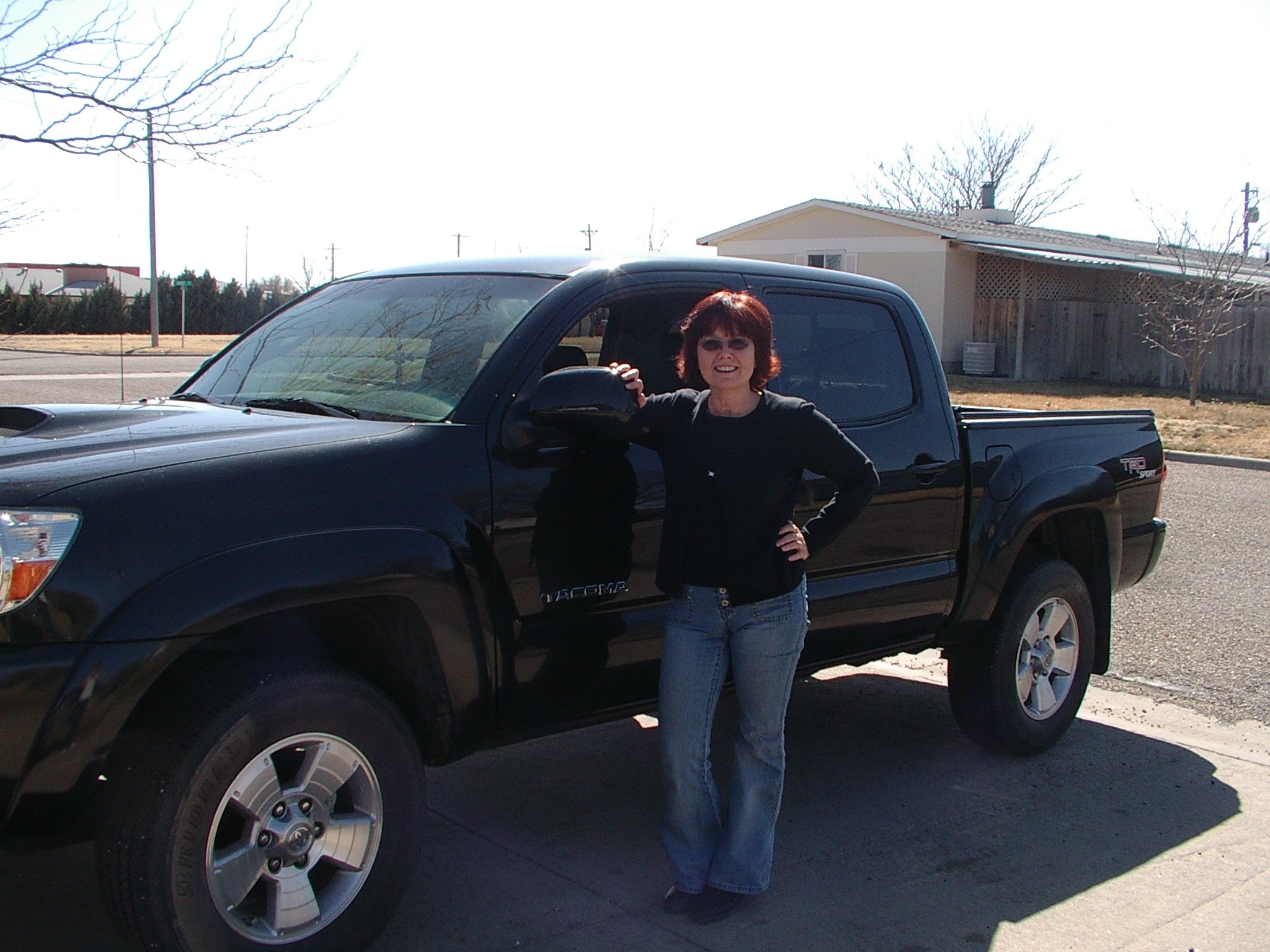 I have thoroughly enjoyed my Tacoma since I purchased it. It is an excellent vehicle. I got great gas mileage on my trip to Louisiana in December and the ride was so comfortable. Brad Meeks, Internet Sales at Lewis Toyota was extremely helpful when I bought my Tacoma. He went above and beyond the call of duty to assist me with my purchase. I was treated with the utmost respect and let me tell you, this is very important to me. Brad and the rest of the folks at Lewis Toyota listened to me and what I was looking for. They did not try to sell me something I did not want. I was truly impressed. I highly recommend them to my family and friends.
Susie, Lakin, Ks.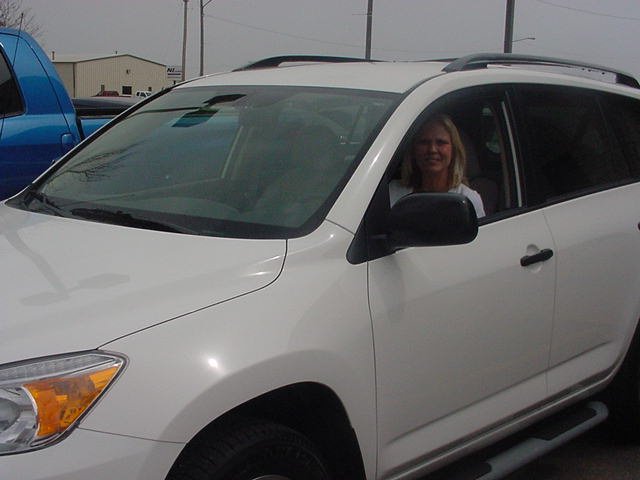 have always enjoyed dealing with Toyota. The service department is very friendly. And always tell me what needs to be done on my car when I get it serviced.The salespeople were very helpful and I enjoyed doing business with them.
Linda, Cimarron, Ks.
I am really enjoying my Prius. Brad went above & beyond in getting me what I wanted.It was worth the wait!I am having only one problem…I am putting too many miles on it. Brad also search until he found me a Sirus satellite radio I wanted.
Mary, Dodge City, KS.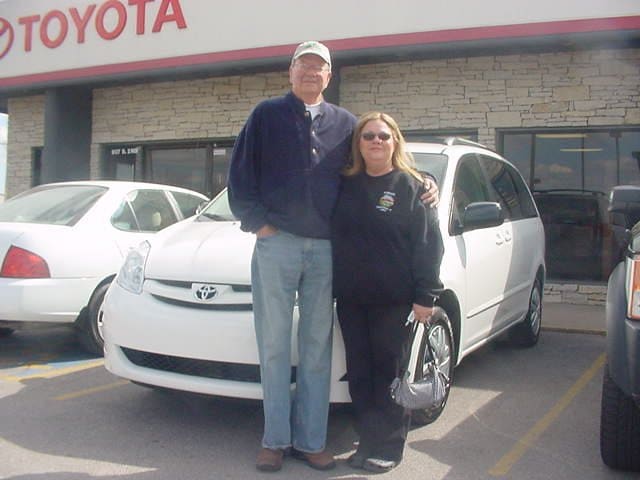 We have had a Toyota for 23 years and we came back to buy another one. Service is excellent and thesales staff is outstanding (especially Brad!).
Mary & Tom , Garden City, KS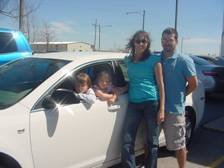 We appreciated the down-to-earth treatment we received from the sales staff. Good feedback and follow-up!
Vickie & Matthew, Jetmore, KS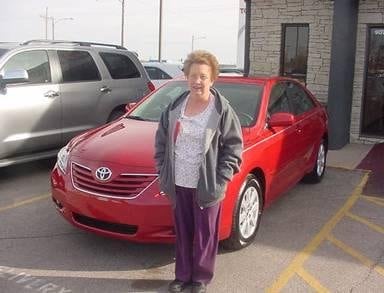 Sam was great! Nice personality & great to deal with!
Carol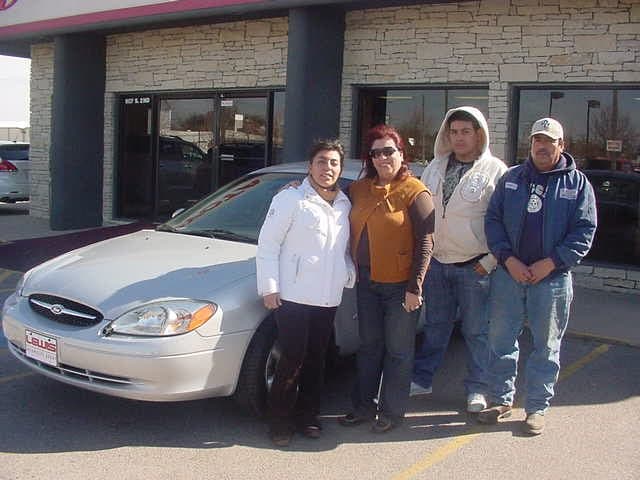 I really liked how the treated us... they helped us to decide which car was best. Brad & Mark were really good, and really nice guys. I got good advice from them.
Leticia-Dodge City,KS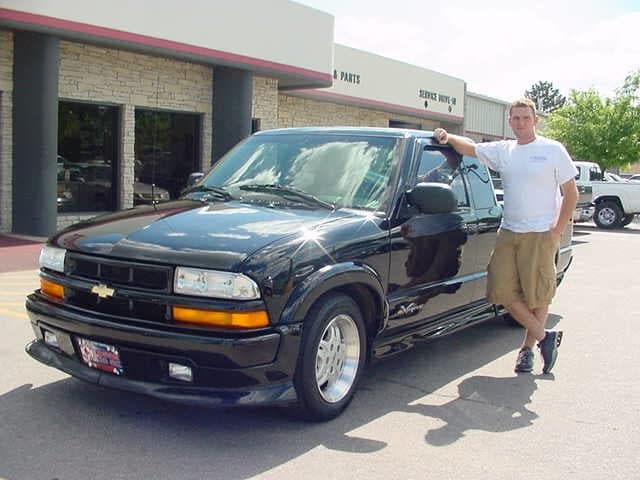 They made the Process quick & easy with all the help from the salesmen and the guys back in service. Thanks for all the help.
Trenton, Spearville,KS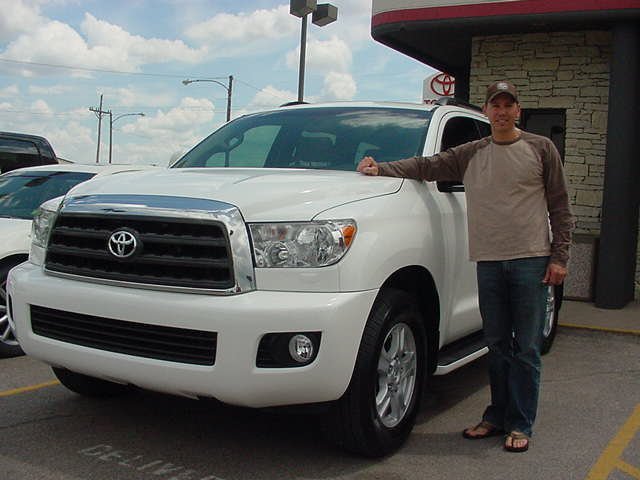 Lewis Automotive Group and Brad Meeks provided excellent service and exceeded our expectations when we recently purchased a 2008 Toyota Sequoia. The drive from Colorado Springs to Dodge City was well worth it. Thanks for making our purchase such an enjoyable experience.
David, Colorado Springs,CO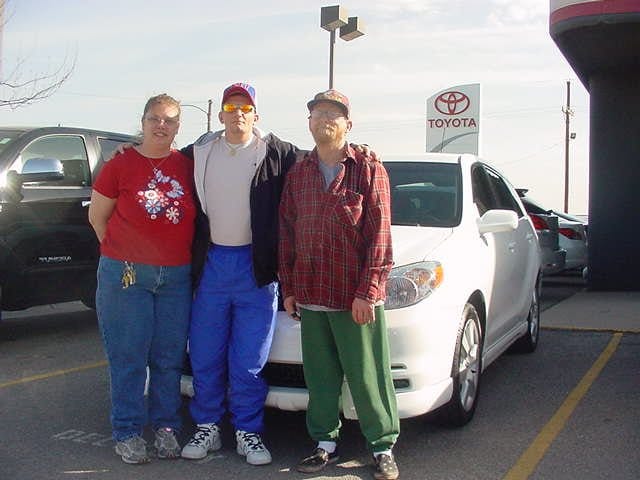 The deal was good. We bring in our Toyota Truck in for oil change all the time.Very friendly and quick. They helped us get the car we wanted.
William Bazer & Family,Meade, KS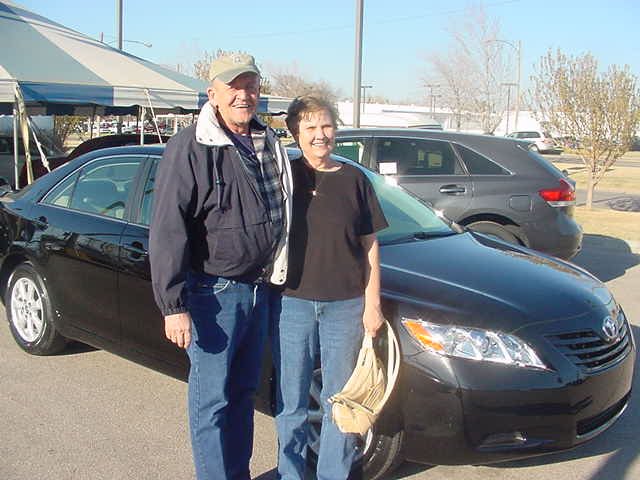 We have always been treated at Lewis Toyota of Dodge City very professionally. They do an outstanding job and are very friendly. Mark (Finance Director) is a very nice person and helps considerably with the paper work.
Ashley & Becky, GardenCity, Ks.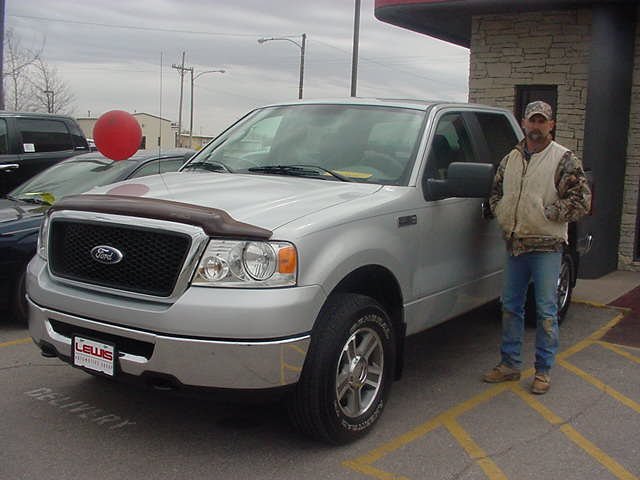 Lewis Automotive Group of Dodge City was very gracious in working with us on our purchase. There were a few unique circumstances and they were very accommodating. Thank you Lewis!!
Jenny and Troy, Spearville, Ks.
I drive an '09 Prius and I love it. Love the smooth ride and the great gas mileage. Would recommend the this car for anyone who loves to travel.
Sherry, Meade, KS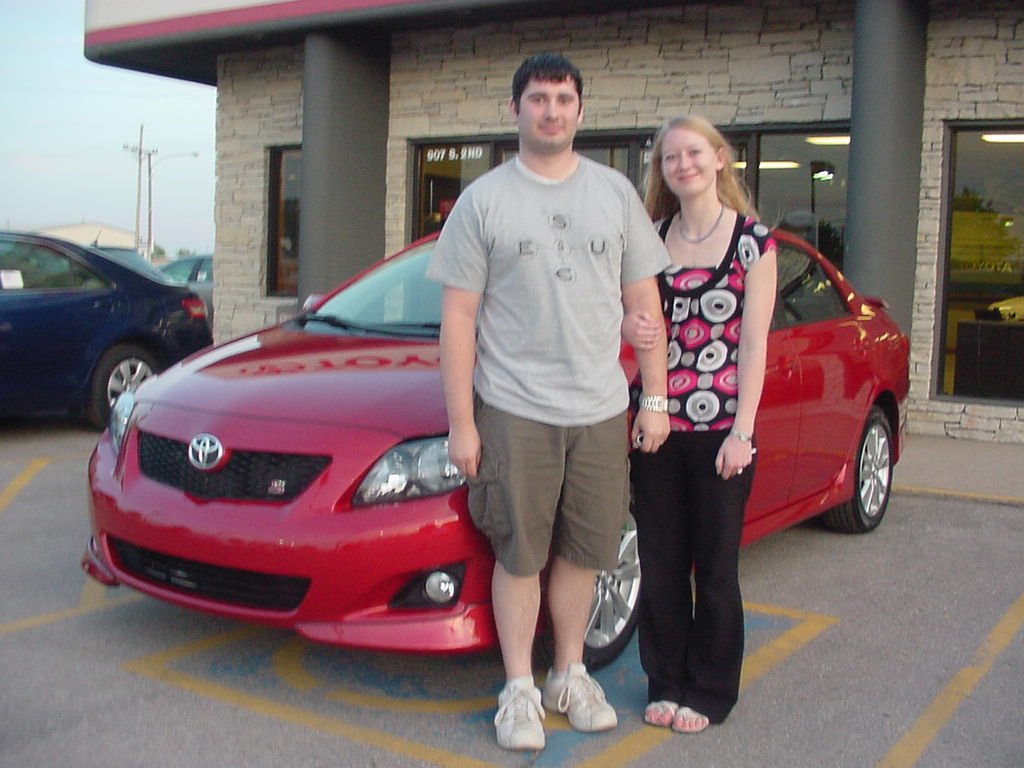 Lewis Toyota redefined the term "good service." They were not only enjoyable and knowledgeable, but became our friends in the process. They answered all of our questions and continue to impress us all of the time. We are already planning on our next new vehicle purchase coming from Lewis Toyota.
Sarah & Aaron, Dodge City,KS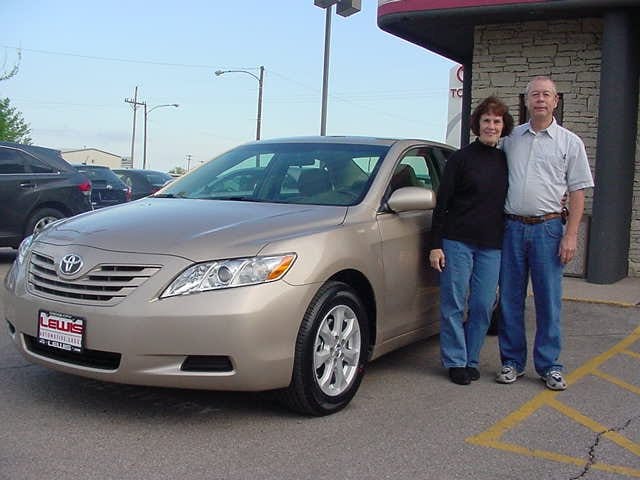 Our experience at Lewis Toyota of Dodge City was very good. There was no sales pressure and they were willing to spend as much time as was needed. Brad was very knowledgably & made the buying process fun.
Rick & Mary Lou, Garden City, KS
Lewis Automotive had just what we were looking for in a truck. Although Wichita was closer to where we live; our trip to Dodge City was well worth it. Brad Meeks was one of the nicest and most professional salesmen we have ever encountered. He didn't try to pressure us info anything. He answered all of our questions and let us search for just what we wanted. He pointed out all the features of each vehicle and let us make up our own minds. We got a great deal on gorgeous new truck.
Debby & Craig, Pratt, KS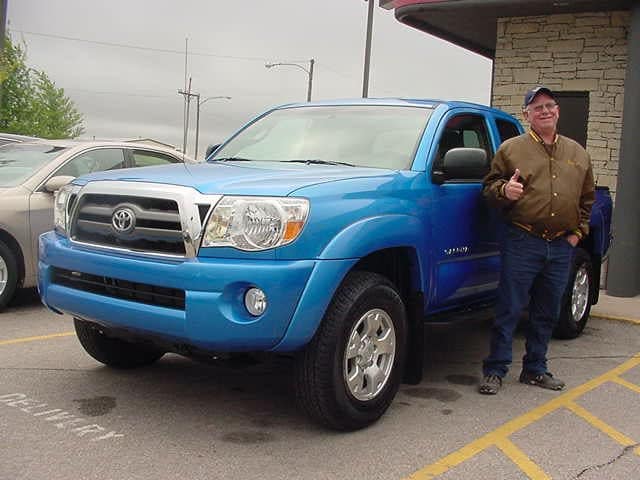 I am very happy with the service I received from Lewis Toyota of Dodge City and appreciated the gracious attitude of the management and employees. Thank-you
Phil, Hugoton,KS
We drove 400 miles from Republic, MO to get an exceptional deal and superior service from Lewis Toyota of Dodge City!! Thank-you!
Charles & Kerri, Republic, MO
Tracy made Kady & I fill right at home. Thanks for showing us some of our finance options on the truck.
Marc & Kady,Ashland,KS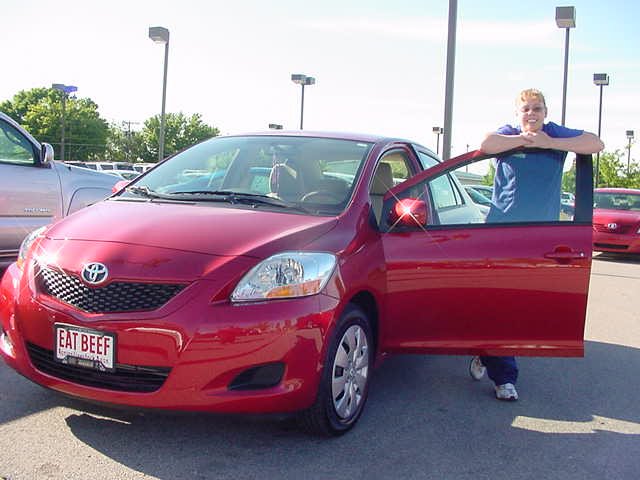 The guys at Lewis Toyota of Dodge City were extremely helpful to me! My new car was delivered in a timely manner color and interior were perfect! This is the 2nd vehicle that Tracey Bailey has sold me, the 2nd time was as great as the first! I will always buy from Tracy Bailey, #1 salesman! My loyalty will always be with Lewis Toyota of Dodge City! I recommend them to all my friends!
Jammi, Spearville,KS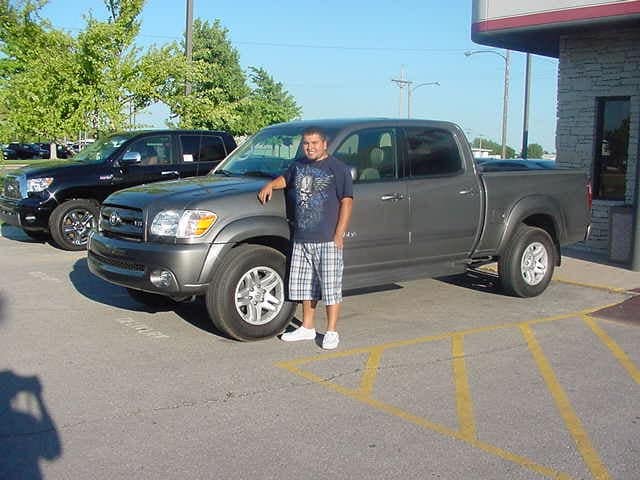 I thank Ken and Lewis Motors for helping me get into a new truck that I love alot.
Anthony, Copeland, KS
Sam is sales & Mark in Financial Services went above and beyond to assist me in purchasing a new vehicle after my previous Toyota was totaled in an accident. Sam and Mark were truely excellent in this difficult time, and had my best interest in mind.
Kim, Montezuma,KS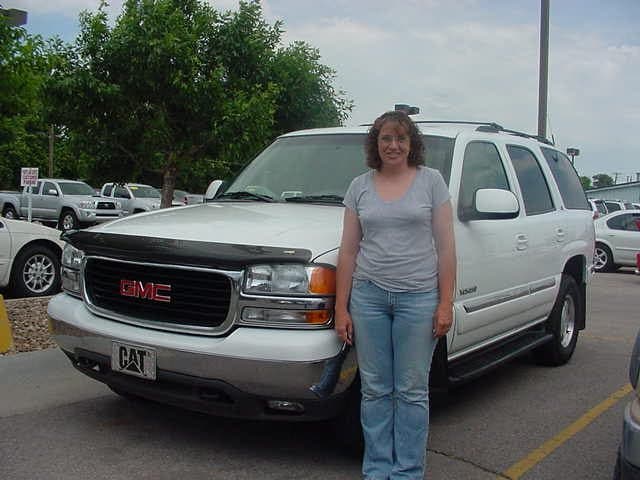 Sam Bose was an excellant salesman. Got us a great deal never could of gotten this treatment anywhere else. Sam went out of his way to get us the deal we were looking for. Thanks a bunch! Love the Yukon!
Misty, Dodge City, KS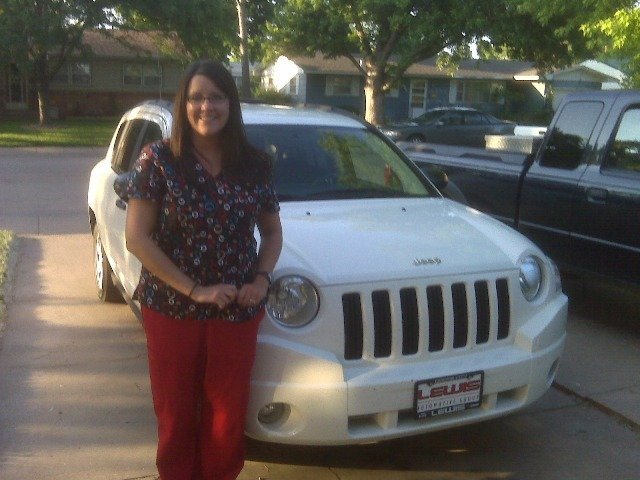 Everyone was very hepful. They found just what I was looking for and Brad actually drove 90 miles to deliver the car to me directlly. I would definately do business with them again!
Barbara, Greatbend,KS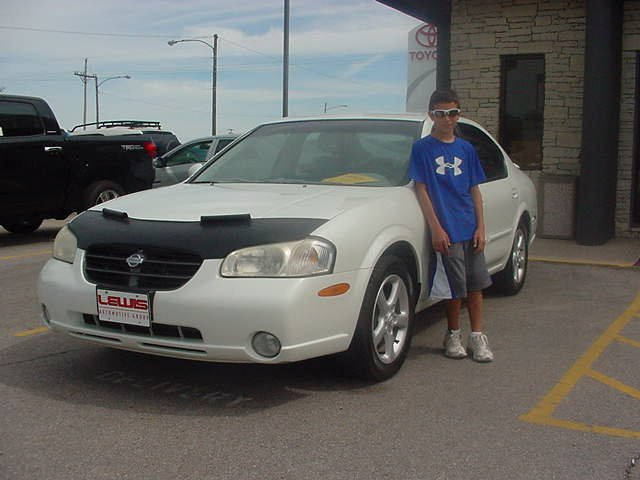 Service was great. Everyone very friendly! Will be back! It was really awesome and they have cool cars too.
Joni, Dodge City, KS

Lewis Toyota of Dodge City is a very friendly & helpful dealership. Sam Boese went out of his way to help me get the best deal on my car.
Rachel, Dodge City, KS

People you can deal with 400 miles away by phone. Brad is a good salesman - easy to deal with.
Herb, Pagosa Springs, CO
Why would anyone form Denver, CO come to Dodge City, KS to buy a Prius; AB found me a Pruis in three weeks! In Denver it was a 10 month wait. The process was so smooth and he delivered the Prius to Colorado and picked up the trade-in. Now, I'm back in Dodge City to buy a 2010 Prius from AB. The Lewis Group is "Tops" in my book!
Genelle, Denver, CO

Patient with my requests and worked well with me. Drove the car to my home 90 miles away! Thank-you so much!
Stacey, Ulysses, KS
I came all the way from North Carolina to purchase my Tundra. Brad worked with me the entire time and was more that accomodating!
Sean, Raleigh, NC

We've had two great experiences buyling at Lewis Toyota of Dodge City. There is a great no-pressure atomosphere, and the sales staff is extremely helpful and professional. Toyota vehicles are second to none in quality and durability.
Jennifer & Luke, Dodge City, KS

Brad did a very nice job and answerd all my questions very well.
Lee, Garden City,KS

I received excellent customer service. Everyone was really helpful. They made buying my new car a positive experience. I would recommend Lewis Toyota of Dodge City to anyone looking for a new car.
Tara, Meade, KS

Brad Meeks at Lewis Toyota of Dodge City was very helpful when I walked in and told him what car I wanted, he was very efficient at finding it & keeping communicatin with us. Highly Recommended!!
Coral, Dodge City, KS
Brad Meeks was very helpful on the phone for helping us decide to drive 500 miles for our family car. Very helpful & fast dealership.
Craig, Gering, NE

Great service, answered all my questions patiently. Never felt pushed to buy!
Ernesto, Dodge City, KS

Was a pleasure dealing with Lewis Toyota. Nice to have no pressure and took the time to make the buying expereince pleasurable.
Kenny, Elkhart, KS

Called ahead with our needs, Brad had several options available for us to look at and drive. The vehhicle was just what we wanted and needed-Thanks! We look forward to a great future relationship with Lewis Toyota.
Lance & Melissa, Ness City, KS
Bought Toyota Highlander, from Lewis Toyota of Dodge City. Could not be happier with the service, but sales was the best(David Gonzales). Financing was as good as they come, very happy with my Highlander, really going to enjoy it!! Rest of crew was very helpful.
Vera & Albert, Santa Rosa, NM

Evertime I have been to Lewis Toyota of Dodge City, I have been treated fairly and with respect. Brad Meeks really knows his viehicles and I am confident in his advice. I would recommend Brad and the Lewis team to anyone.
Charles, Dodge City, KS
I've known Brad Meeks since high school. Brad has been very helpful in my quest for a vehicle. Brad wen't the extra mile for me. I will do all my business in the auto business with him.
Phil, Ingalls, KS

Very Helpful!!!
Phillip,Cimarron, KS
Brad is an awesome salesman! He treated us like very special customers & was thorough with everything! we are so excited to own a Toyota Highlander!
Chelsea & Philip- Dodge City, KS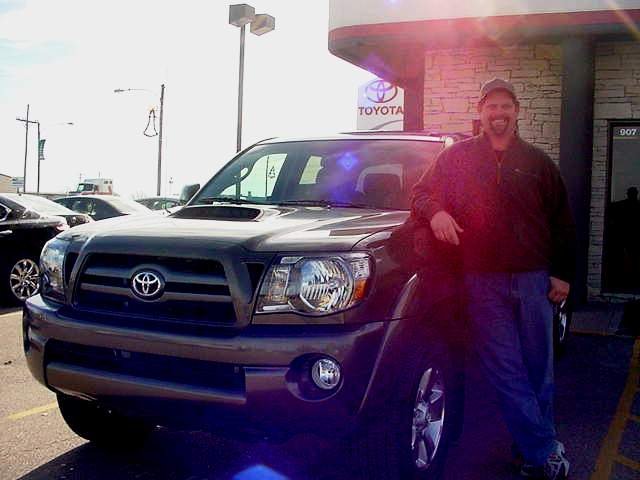 I have went to 11 Toyota Dealerships in 3 states and Brad at Lewis Toyota of Dodge City got back to me and treated me better than any of the other dealers.
Troy- Colby,KS
Lewis Toyota of Dodge City was very friendly and helpful with our auto trade-in & purchase. It was a quick process.
Mike and Amy Waters-Cimarron, KS
Thanks to Dodge City Toyota & Brad Meeks for the great customer service. We feel very comfortable and happy with our recent purchase of our 2010 Camry
Karen and David-Dodge City, KS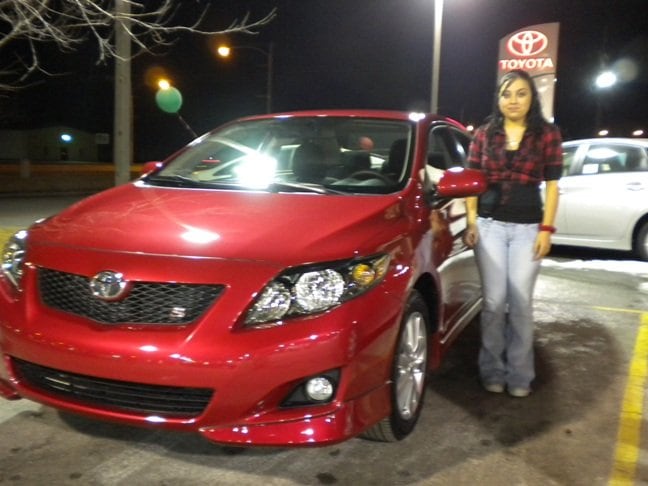 Brad at Dodge City Toyota was very helpful when I got my first car. David and all the staff made my car buying experience an easy and understandable one. We were going to go to Denver to buy a vehicle, we were happpy to keep our dollars right here in Dodge City.
Rosa-Dodge City, KS
Lewis Automotive group of Dodge City has been especially helpful and gererous the financial staff was great and the sales staff also, Brad was a great help to us.
Colby-Ingalls, KS

This was my second time dealing with Lewis Automotive in Dodge City & I will definately be back. They made the buying process very easy. I would recomend their service to anyone.
Clint-Garden City, KS
Nothing but good-positive experience enjoyed doing business with Brad and all involved.
David-Offerly, KS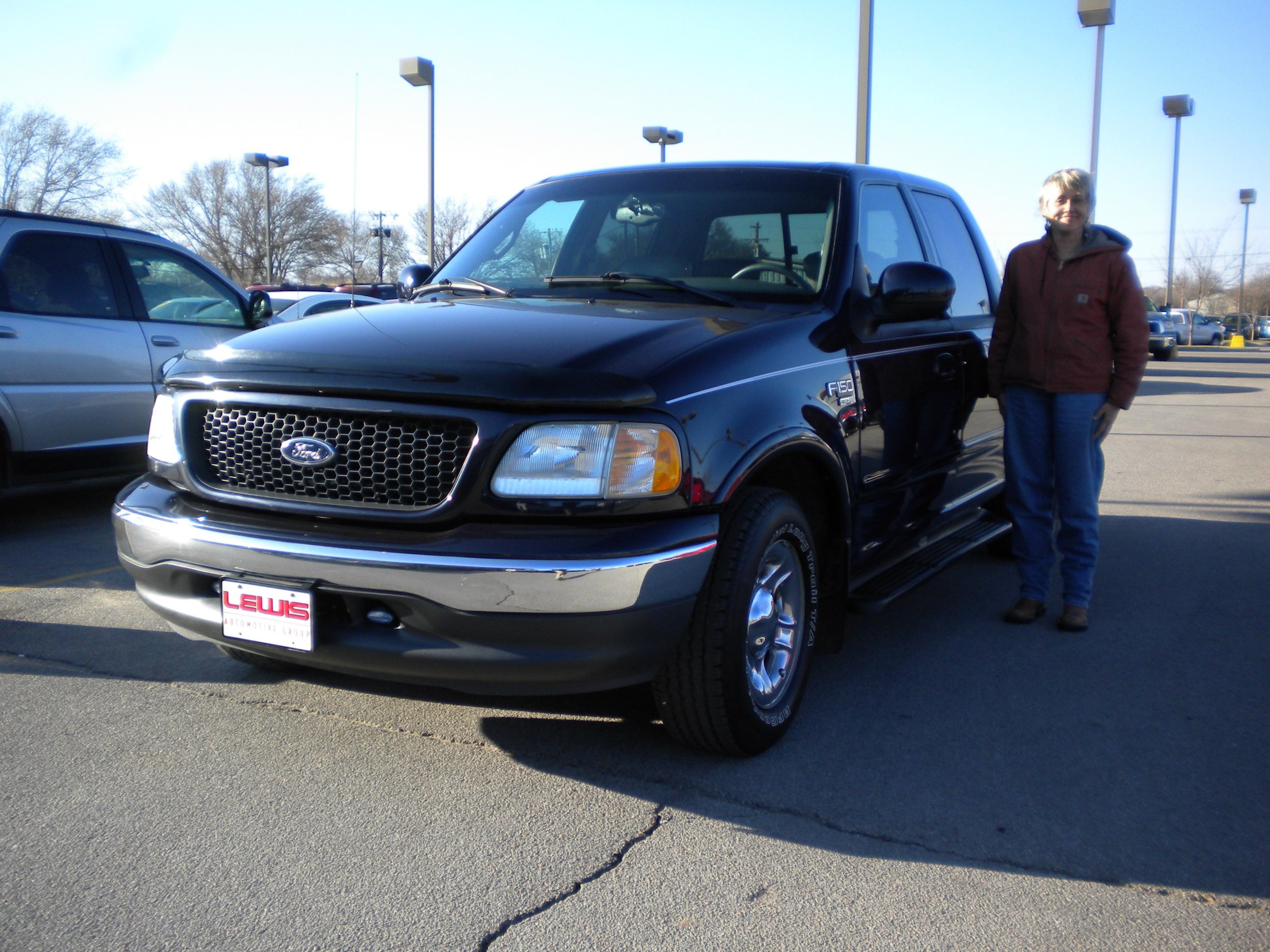 What a great experiance!! Brad Meeks was very helpful and honest. We drove to Dodge City from Tulsa, OK and the truck was everything they said it would be. Highly recommend Lewis Automotive Group.
Jim & Monica Cunningham-Tulsa, OK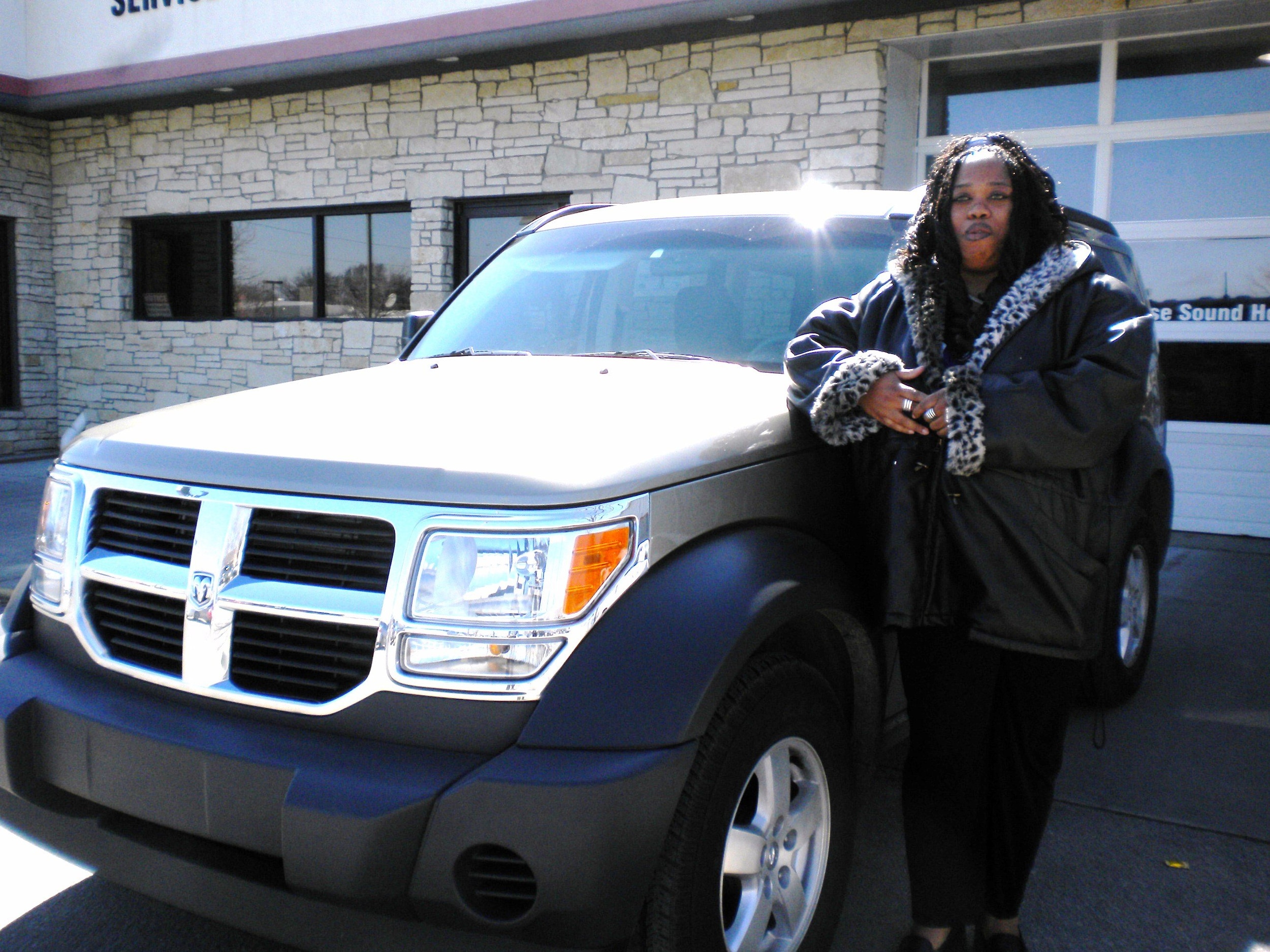 Brad and John were great! Put me in a great vehicle(even though it wasn't a Toyota!) but they were very friendly, courteous and wonderful. They even took care of things on the vehicle that needed repair and helped me find out if the vehicle still had warranties. Such great service! I definetely plan on coming back for a future purchase-definitely within the next 2 years.
Ruby-Dodge City, KS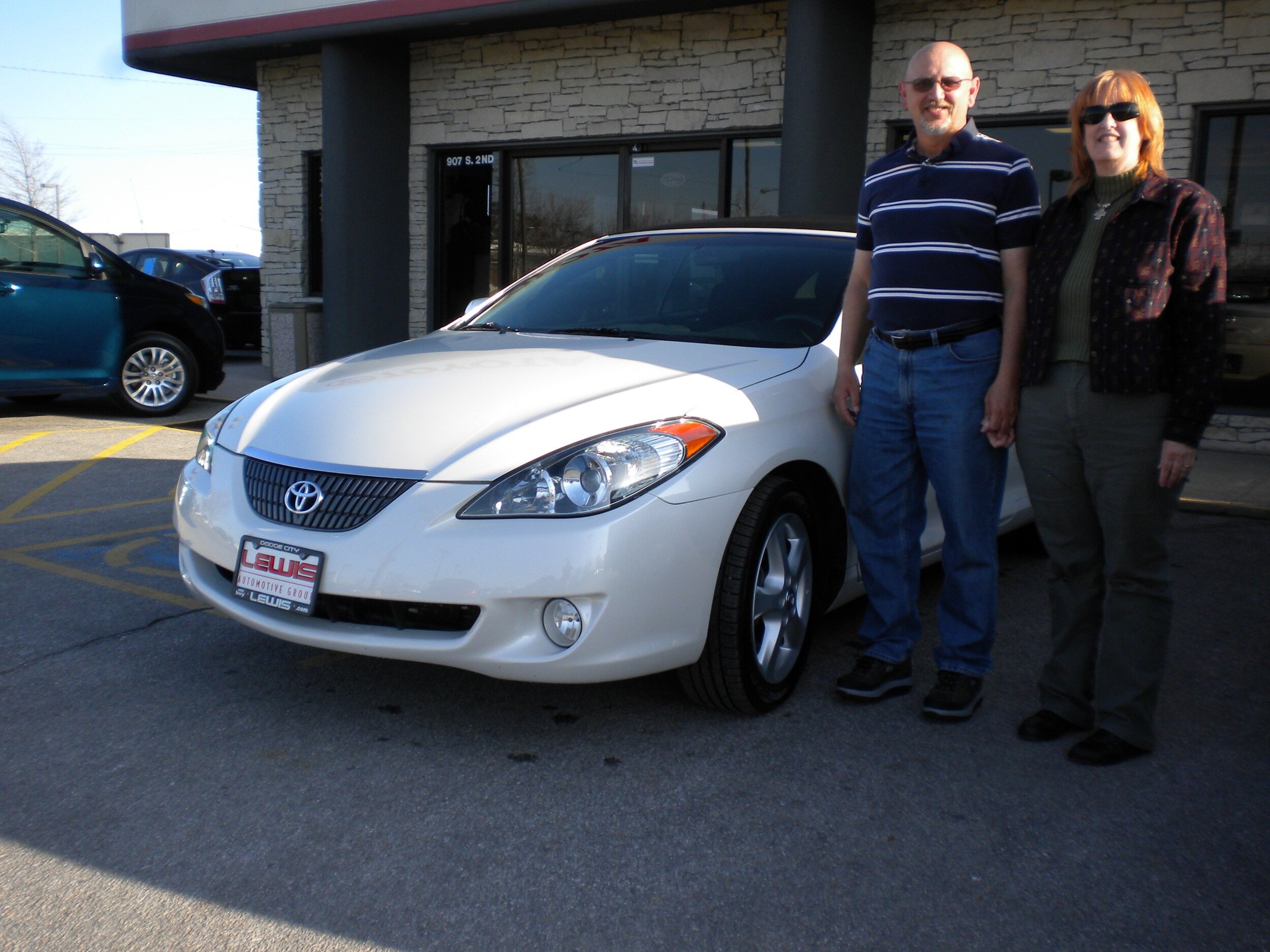 These guys are great to work with. Worked hard for us.
Steve & Sharon-Garden City, KS
For comfort and design, you can't beat Toyota engineering. I commuted to work for years and learned to trust and depend upon the handling and the quality engine. Our Toyota salesmen and technicians are dedicated to us and their product. The 2 year free service for being loyal customers is an added and appreciated extra.
Ann & Gerald- Dighton, KS
The sales and finance staff were friendly & extremely helpful.
James-Liberal, KS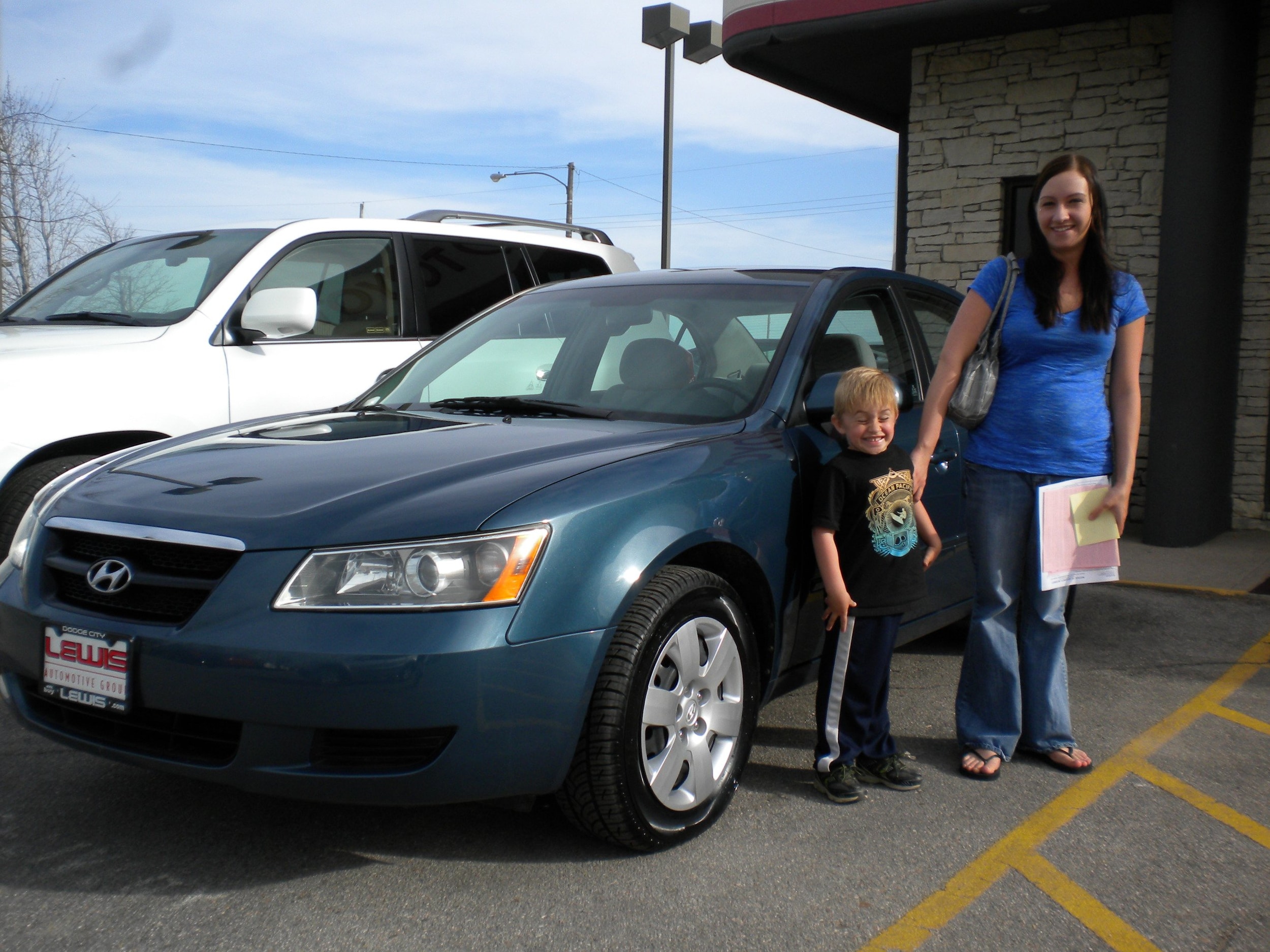 Brad and Shane did an awesome job assisting me with the purchase of my car. everything went very quick and easy. Thank-you!!
Jacquelyn-Meade, KS
Everyone at Lewis Toyota of Dodge City was great to work with. I love my new Rav-4. I couldn't have asked for a better deal!!!
Keri-Dodge City, KS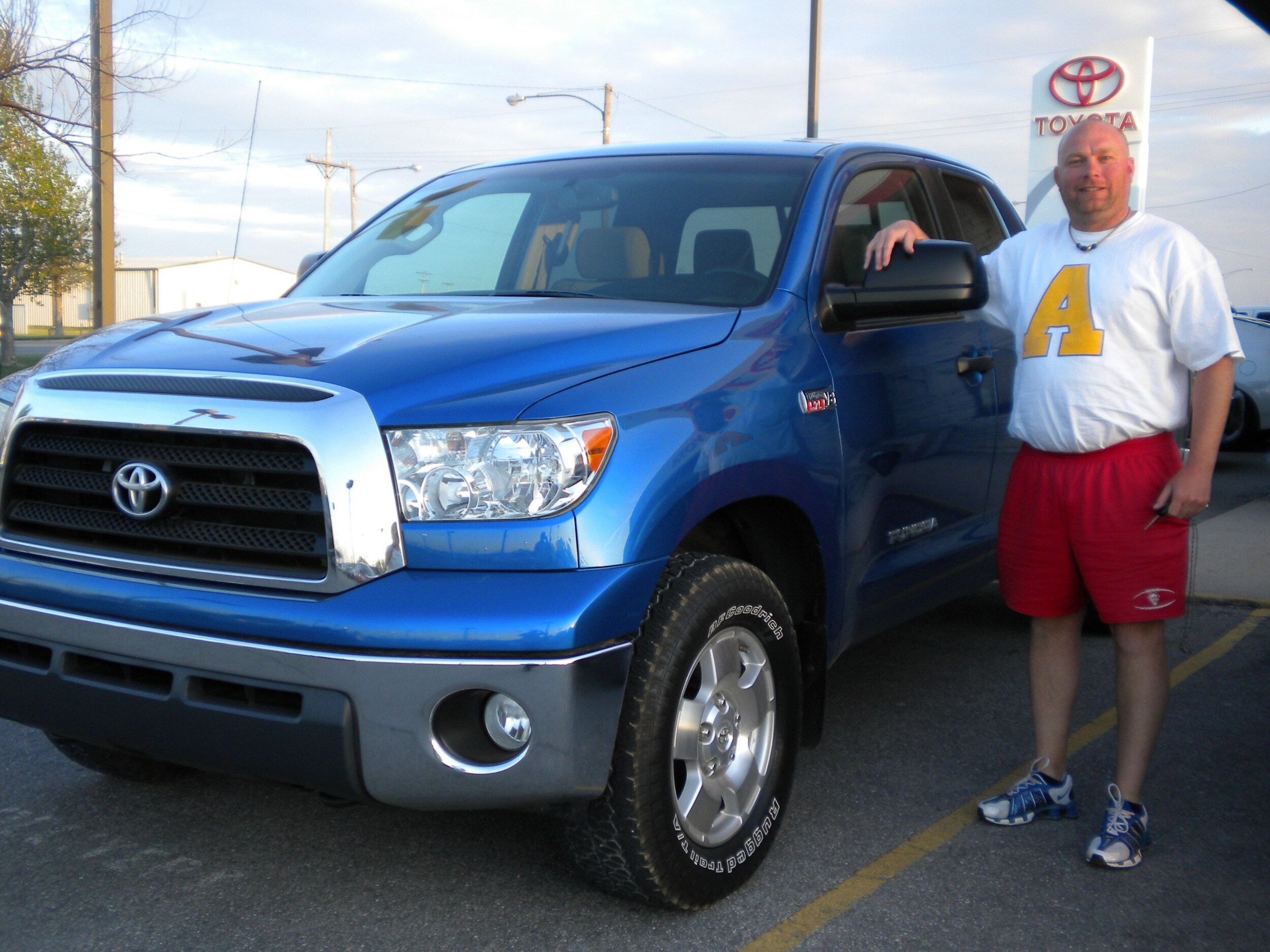 Lewis Toyota of Dodge City is a great place to do business. They are willing to listen to you and give the best deal they possibly can. I will do business again here in the future! Thanks alot guys!
Jeremy- Ashland, KS
Great Service!! Went Over Everything!! Our 5th vehicle purchased from Lewis!!! Excellent Place to be!!
Todd- Garden City, KS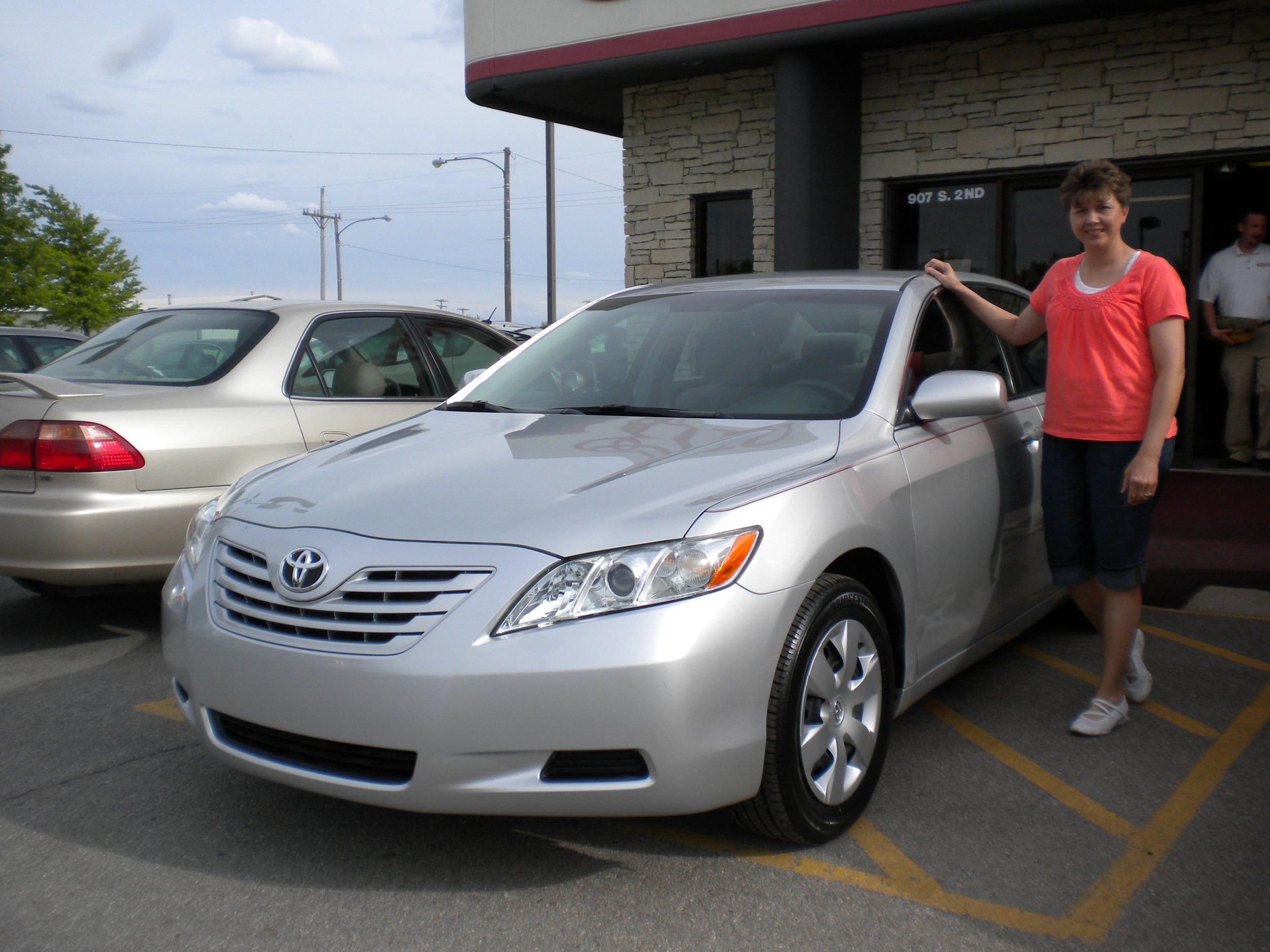 I found the staff at Lewis Toyota in Dodge City to be extremely helpful and professional. Brad Meeks was very helpful and knowledgeable about each vehicle I test drove. The whole process of purchasing a car was fast and painless.
Carolyn-Great Bend, KS
I have never seen such amazing service. The sales team, especially Brad, was beyond helpful & informative.I appreciated all their support when buying our new van.
Lynde-Dodge City, KS
Great job very happy with all you guys have done. Very easy to work with.
Rick-Dodge City, KS
I loved working with Brad and Lewis Toyota of Dodge City.
Gregory-Leoti, KS
Our salesman was very knowledgeable, and explained all vehicles so that we could understand them. He was a very great salesman(Franky), and one of the main reasons we are purchasing this vehicle.
Mary-Dodge City, KS
Absolutely the best vehicle buying experience ever. My family will not buy anywhere else. We have purchased four vehicles in the last year from them. We would recommend them to anyone looking for a new or used car, truck, von, or SUV.
Shane-Benkelman, NE
Was a very enjoyable experience at Lewis Toyota of Dodge City,KS. My salesman Franky Lopez did a wonderfull job and I will suggest him to all my friends.
Danny-Dodge City,KS
The sales service was friendly and helpful. No pressure to buy. I enjoyed visiting while we waited on paperwork to go through. The sales service worked as hard as they could to get me the bet deal as possible. I had a great experence at Lewis Automotive.
Chris-Dodge City, Ks